On the eve of Thanksgiving we want to tell thank you to all our loyal customers and to present a
beta version
of a new greatly improved and re-designed ViArt Shop (pre-release of v.5.0).
Check out a new admin navigation, see adaptive design, try new features in action and leave your feedback on our support page.
Disclaimer: Beta version is a fully functional software that can be installed and upgraded but it is not a stable product yet. It is a subject of improvements based on customer's feedback.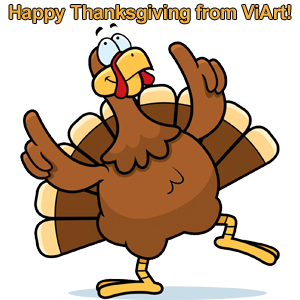 What's new in latest version?
New layout of admin panel
New graphics in the dashboard
Links in admin navigation bar are configurable
Responsive design (currently only 'default' design is updated)
Extra navigation bar for built-in blocks (shopping, cart, search, languages etc.)
Multi-edit of blocks
Ability to manage styles of all blocks via three config files: layout_block_area.html (empty block for sliders and banners), layout_block_breadcrumb.html (block for various breadcrumbs design) and layout_block_default.html (default view for the rest of the blocks)
Widgets module to generate Buy Now links
Possibility to include Product Categories in the Site Navigation
Light weight of the pages
To be continued...