Dear Customers,
A new updated version 4.0.8 is released. The latest version 4.0 contains all patches, improved logic in some areas and a couple of new functionalities - Slider block and Edit Shipping in the order.
Download ViArt Shop v.4.0.8 now!

Sliders Module
Now you can rotate any kind of images on your site using a brand new Sliders Module in ViArt Shop.
Settings couldn't be easier:
Create a Slider Group.

Add images to the group.

Select Slider Group block in CMS under the section 'Sliders'.

Specify block's settings.
ViArt Shop Slider has three rotating effects you can select from: Slideshow, Horizontal Slider and Vertical Slider. In case with Vertical and Horizontal types you can also select the direction of the movement: up, down, left or right.
You have a choice what type of block to show: a simplified one i.e. Content and borders (no title) or Content only and you can select a standard Default View Type.
Please note, you can find Size settings both in Slider Group and in CMS settings - those specified in CMS have a priority because the same Slider block can be used on different pages with different size parameters.
Also you have a possibility to use a more advanced option - an HTML field which you can find in CMS > Sliders > Edit Items > Edit Item settings. In this field you can specify your own look and feel of the Slider Item including its position, styles, text, image path etc.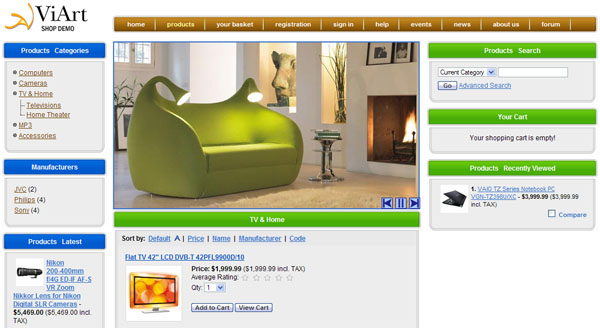 Edit Shipping in the Order
If you go to Dashboard > Orders > View /Edit Order you can see a new 'Edit' button next to the shipping method. The Edit pop-up window displays all available shipping information, including Qty, Weight and Number of Packages. The new functionality allows to select a different shipping method that could be applied to this order and change its default price, also you can specify a custom shipping method, with your own name and price and update the Shipping Tracking number.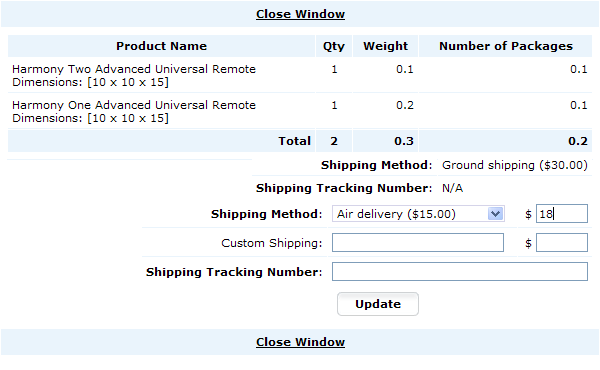 As always we recommend upgrading your shop to the latest ViArt version then you will be up to date with newest features and latest fixes.
Best regards,
ViArt Team.