Now all ViArt Shop customers have a possibility to add multiple products to cart with one click, it is especially convenient using Table View products list.
Settings
This feature is activated in the block Products Listing Page. Go to CMS tab and click on Products Listing Page.

Then click on the settings icon next to Products > Products Listing Page block where select Multi-Add checkbox, click 'Update' and then 'Save'.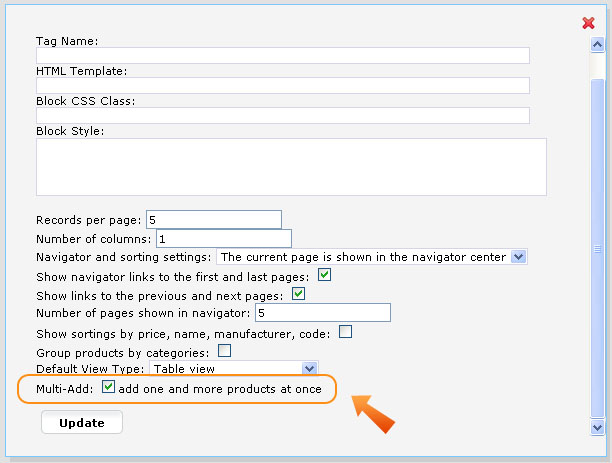 Next go to Settings > Products > Products Settings and select in 'Appearance' tab Qty control for Table View listing type.

And in 'Table View' tab you may wish to remove single 'Add' button as well as other unused columns, for example like on the image below.
In the end it will look like this on the site: