The Shipping Calculator feature allows potential customers to calculate the shipping costs for any product before proceeding to checkout.
'Shipping Calculator' button is available on product details and basket pages. Shipping Calculator is a pop-up window prompting to specify a zip code, country and state and then based on these values it displays the available shipping methods and their cost.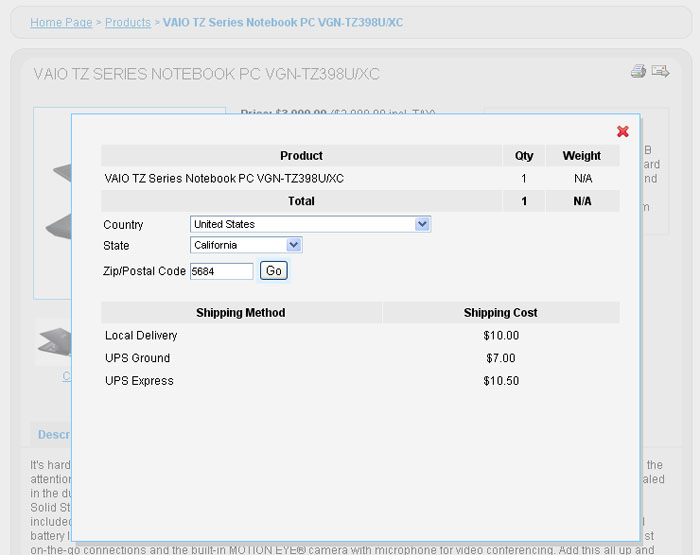 Settings:
This feature is activated by default but in case you want to hide Shipping Calculator button go to Settings > Products > Products Settings > 'Appearance' tab. and put a check in the field Hide 'Shipping Calculator' button.

Note: you must have some shipping methods activated to show them in the Shipping Calculator window.
In case you wish to modify default Shipping Calculator display, for example to remove State field, you may edit the files "shipping_calculator.php" and "shipping_calculator.html".