Overview
To keep track of the products statistics is important to every shop owner. ViArt Shop offers a special tool for these purposes called Products Report.
Getting started
It is located in Products > Products Report.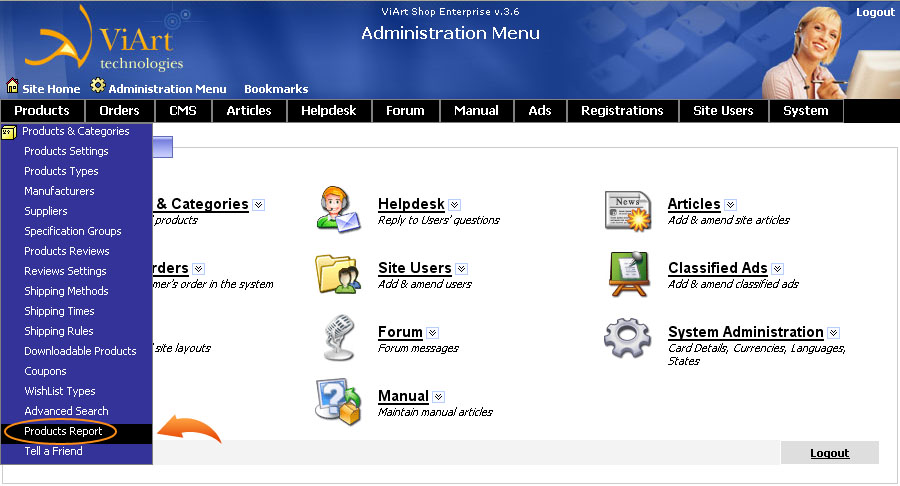 Report options
You may select to get a report on products with one of the following parameters:
All Products
Out of stock products
In stock products
Out of stock product options
Also it is possible to narrow down the results by selecting a category from the drop down list and by typing the keywords in the blank field next to Get Report button.

The report itself consists of a Product ID, Product Name, Product Code, Manufacturer Code, Price and Qty. If product has options or subcomponents you are going to see an arrow button, clicking on which will show the tree of options/subcomeponents with their name, code, manufacturer code, price and qty.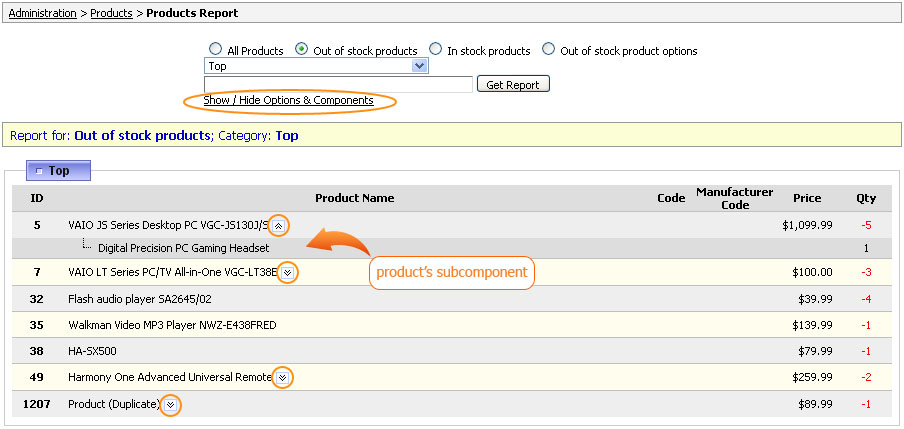 To expand all option trees click on Show / Hide Options & Components link above the products report.